In September, E. Julu Swen delivered 20 e-readers to Bishop Wenner Shool of Theology in Freetown, Sierra Leone. Named in honor of Bishop Rose Marie Wenner, the School of Theology is the first United Methodist University in Sierra Leone. This is the school's second delivery of e-readers since partnering with the project last year. In addition to bringing the devices, Swen, the project's representative in West Africa, held a training for those new to the e-readers. He also met with faculty members and students to learn exactly how e-reader are reshaping theological education since coming to their school.
Swen reports: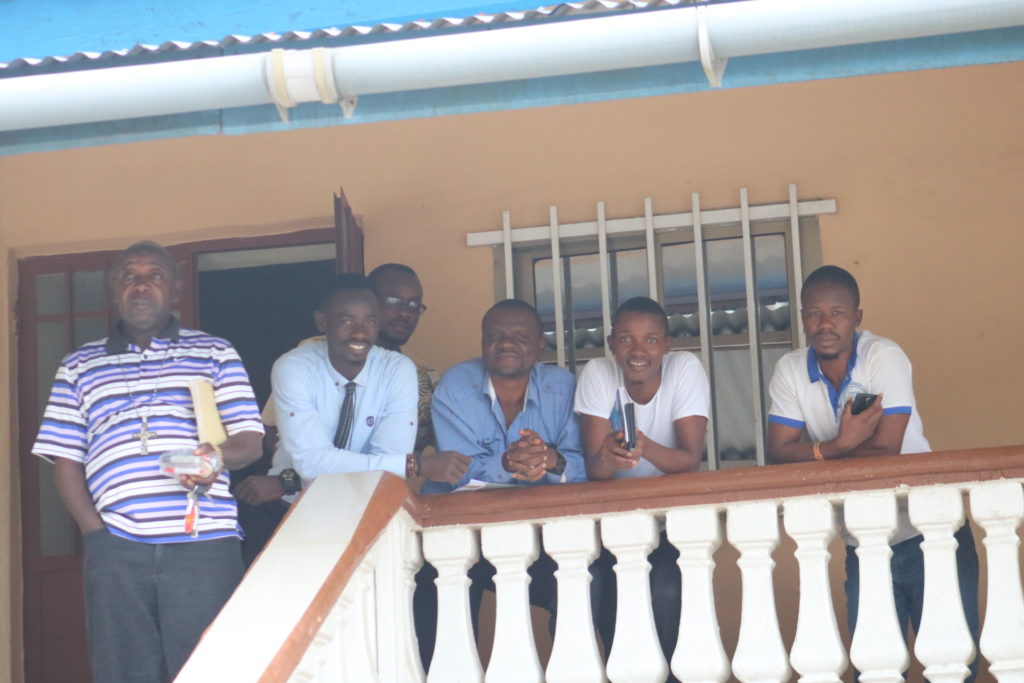 The first day of my training was devoted to giving new students and faculty an opportunity to familiarize themselves with the e-readers. From there I held a "Kindle Clinic," where I could explain the functions and how to use the devices, while fielding any questions from those who were having trouble with the device.
Faculty members I spoke to acknowledged just how useful the E-Readers have become when presenting their lessons and aiding students with their assignments in and out of the classroom.
Going forward, I learned the school has big plans for the future; tailoring its curriculum and converting books into a digital format that will be easily accessible and available on all the e-readers.
This is the school's answer to meet the needs of a growing student population. The school has adopted a new concept they call "Distance Learning." Throughout the semester, the work professors assign their students will come from the content available on their e-readers. The students who are unable to be on campus will be asked to communicate with and submit their assignments to professors via e-mail. Bishop Wenner School sees the e-reader's potential as a tool that can reshape theological education.